Packing Snacks and Lunches for Summer Camp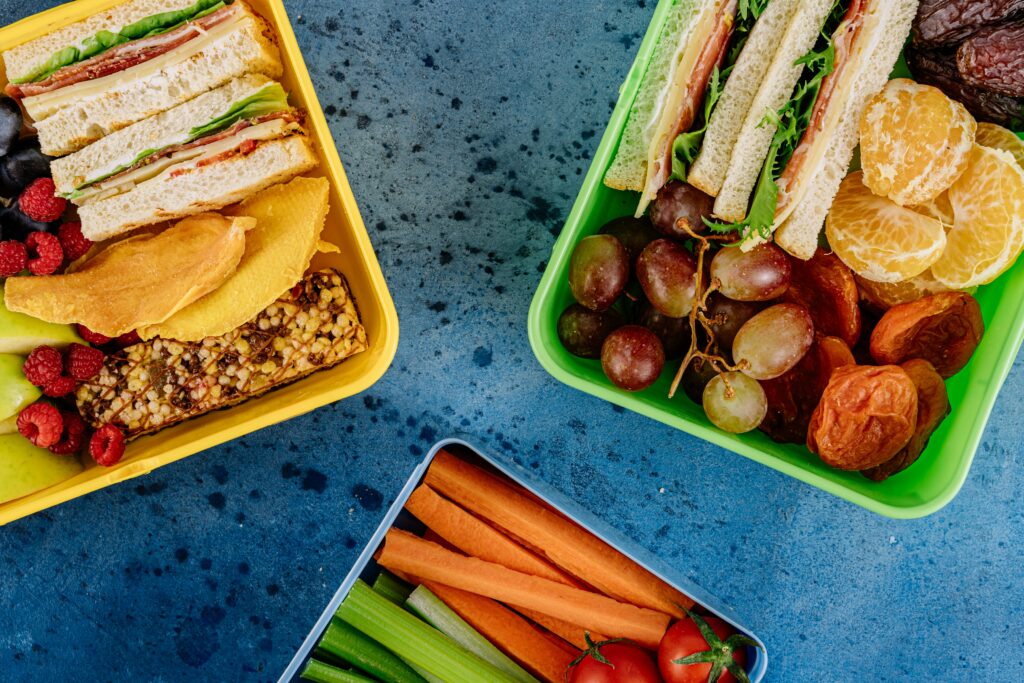 Fuel your child's day at YMCA Summer Day Camp with a variety of healthy snacks and a healthy lunch. Kids are active, and they will get hungry, so please send enough to help them power through their day.
LUNCH IDEAS
Sandwiches on whole grain bread
Sliced cheese or deli meats with a variety of crackers
Wraps
Carrot sticks, sliced cucumbers, red peppers with hummus or dip
SNACK IDEAS
Sliced cheese, string cheese or mini cheeses
Cut up apples or pears
Bananas, small, peel-able oranges
Raisins
Fruit cups
Frozen yogurt tubes
Carrots, sugar snap peas, cucumbers
Trail mix
Plain popcorn
Pretzels
Baked chips
Granola bars or cereal bars
Dry cereal
Almond butter or peanut butter mini-sandwiches
DRINK IDEAS
Juice boxes, either flavored water, or 100% juice
Small bottles of Gatorade
Water bottle (free refills all day at camp)
A FEW REMINDERS
Please make sure to pack your child's lunch in a small cooler with ice packs to help keep it cool.
Additionally, counselors cannot warm food in microwaves.
Always, always, always pack and label your child's water bottle. Campers will drink a lot of water at day camp, and we have plenty of opportunities to refill their bottles.
While counselors can help children open containers, please make sure your child can manage their lunch as independently as possible. Please send any utensils and napkins your child will need.
ENERGIZE THEIR SUMMER!
Are you looking for an action-packed week or a whole summer of fun for your child? We have theme weeks throughout the summer filled with fun. Your kids will love the wide-variety of activities. You'll love our caring counselors who serve as great role models.