Already have an account? Click "My Account" in the upper right corner of the website.
If you are looking to enroll as a Non Member please use the "My Account" link to create an account and enroll in classes.
Or view the guide below to help you setup your account for online access.
Log in with Phone or Email
Members will now have the option to identify their account with an email address or phone number.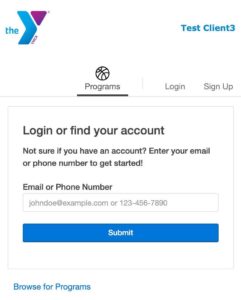 Quick Login
If you cannot remember your password, we now include multiple options for receiving a one-time code. You may select from the email addresses associated with the account, or an SMS text message for the phone number on the account.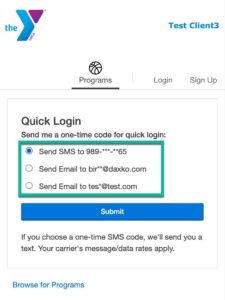 Select Member
When you log in, we will present the list of members on your account. If two individuals on the same account have the same email and password, we will no longer block your login. Once your credentials are entered, we will prompt you to identify who you are before proceeding to your account.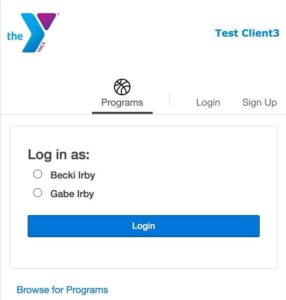 Reset Password
If you choose to reset your password instead of using the one-time code, we offer the option of sending a reset link via email.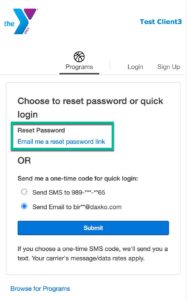 Online Registration System
Once logged in, a list of class categories will appear. A list of classes is available on our website on the Schedules page or at the Front Desk. Please note classes  for the session will not appear online until 8:00am on the opening day of registration. Regular registration rules apply.